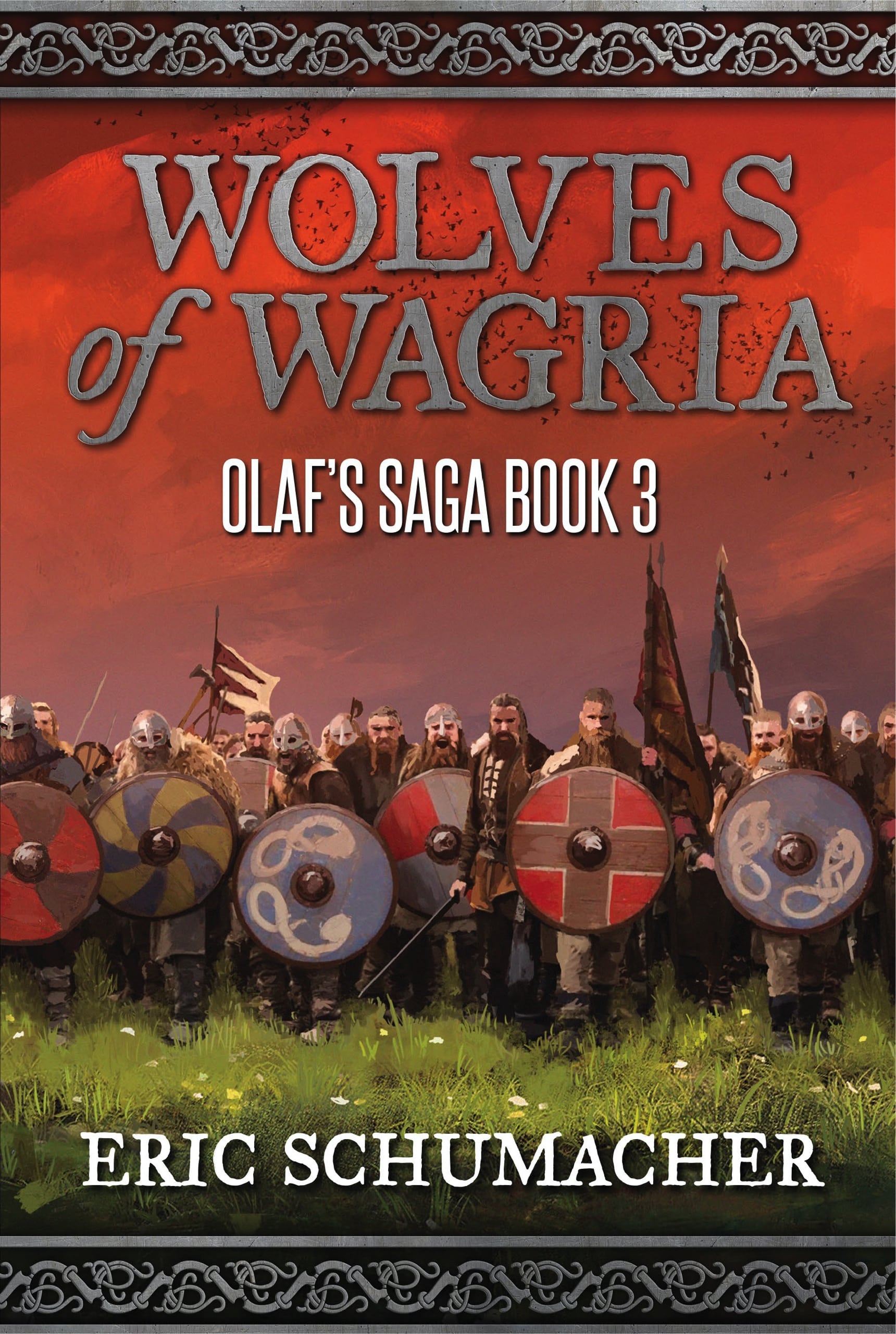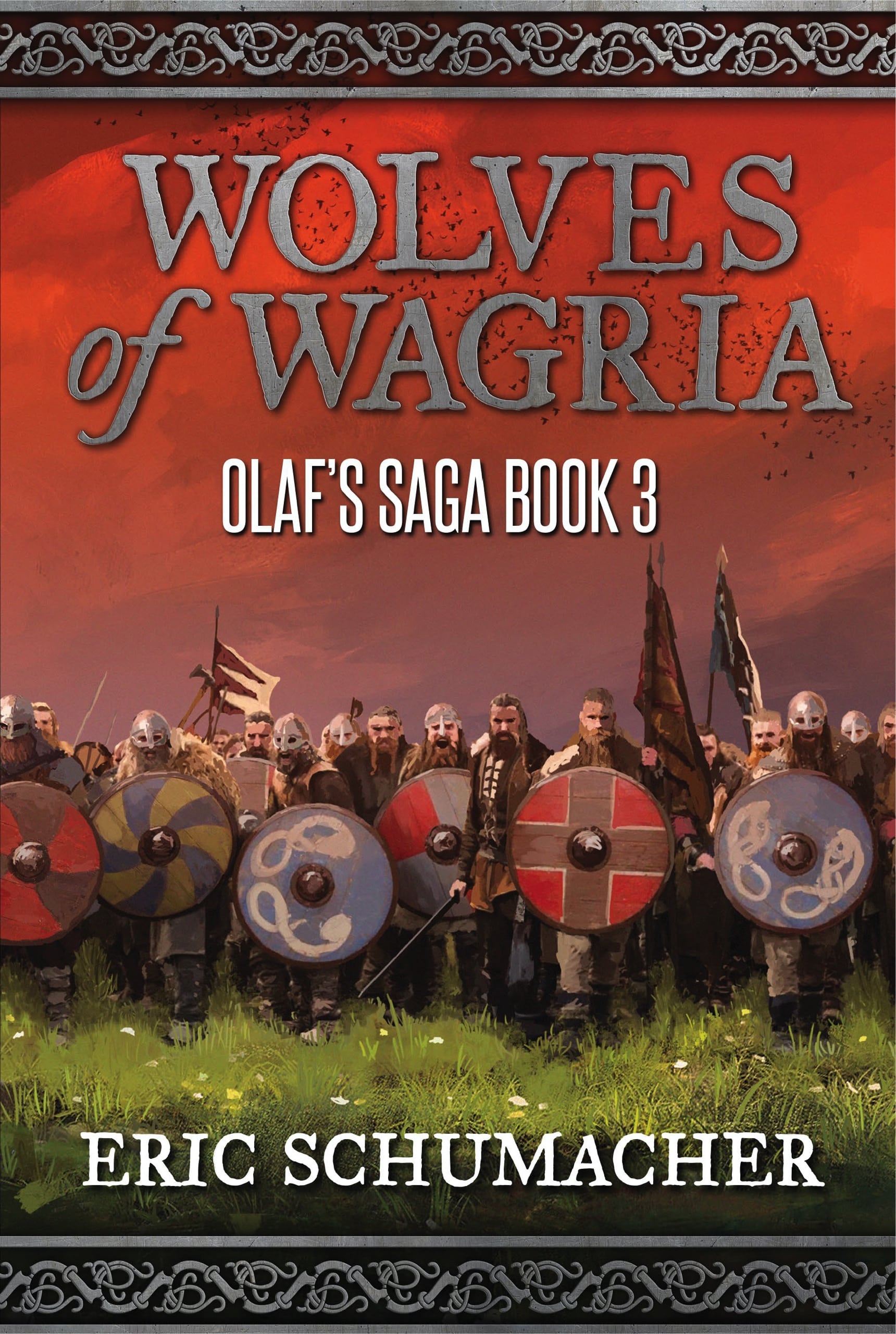 Genre: Historical fiction
Review by Patrick Larsimont | Last updated May 22, 2023
A gripping romp of shield walls, battle axes and Viking berserkers with some pleasing twists, rousing battle scenes and some heartbreak.
Click to watch the video review
In this rousing Viking saga, Olaf Tryggvason and his oath-sworn protector, Torgil, lead their band of trusty followers across the Baltic Sea in search of plunder and fame, culminating in their arrival to 10th century Wagria. I had to look up where that was to discover it is in the modern day German state of Schleswig-Holstein. The 'wolves' of the title are from the Wagri Slavic tribe, which I understand translates as 'those that live by the bays', strengthened no doubt by the swords and shields of the Viking Northerners like our heroes Olaf and Torgil.
Being unfamiliar with the author and his series of Viking novels, I was initially concerned that I might struggle to catch up with the previous two volumes, but I needn't have worried, as the tale stands well on its own two feet. It's a rollicking story of essentially two sworn brothers watching out for each other when faced with various challenges, battles and sea voyages.
It is easy to read, pacy and full of satisfying battle, brotherhood and adventure. The characters are well described, colourful but perhaps a little too numerous, given the often-unfamiliar names. Personally, I found the thought of Olaf canoodling with Olava, and Torgil married to Turid, quite amusing, but that may just be me.
I particularly warmed to our narrator, Torgil, who is loyal, dependable but rather put upon by the often arrogant and heavy-handed Olaf. His life is disrupted on several occasions because of Olaf's impulsive, high handed and sometimes downright selfish behaviours. It is telling that Olaf has to sacrifice his ladylove, whilst when Olaf meets his love-match, then the destiny of Torgil and their band of warriors must bend the knee to that. It may be within the bounds of oath sworn duty, but for me stretched the bounds of friendship too far.
I am by no means an expert in Viking history and lore. I was very glad to see the map provided to orient myself around the story, but I still got a little unstuck with who the various bands were and were they came from.
On occasion, I did spot some 'modernisms' that grated a bit and got me thinking in tangents that took me away from the story. Pedantic perhaps, but it is in these details that for me great historical fiction is built.
I enjoyed reading Wolves of Wagria by Eric Schumacher and felt secure that I was in the hands of an author who knows his way around Viking lore. His battle scenes are vivid, blood soaked and gritty and the best compliment I can provide is that I was transported to being within the shield wall. It is unfortunate that battle tactics of this time principally consisted of shield walls shoving at each other and blades hacking through gaps, so it can become quite 'samey' but Schumacher handles this deftly and keeps things interesting.
I've read quite a few Viking sagas and sword & sandal Roman stories and I think Wolves of Wagria and the Olaf saga holds its own against the likes of Cornwell, Scarrow, Iggulden, Donald and Low. My congratulations.