The History Quill Book Club is a book discovery service that advertises historical fiction books and related products to readers. This advertising consists of paid promotions and affiliate links, as well as our own products. As an Amazon Associate, we earn from qualifying purchases.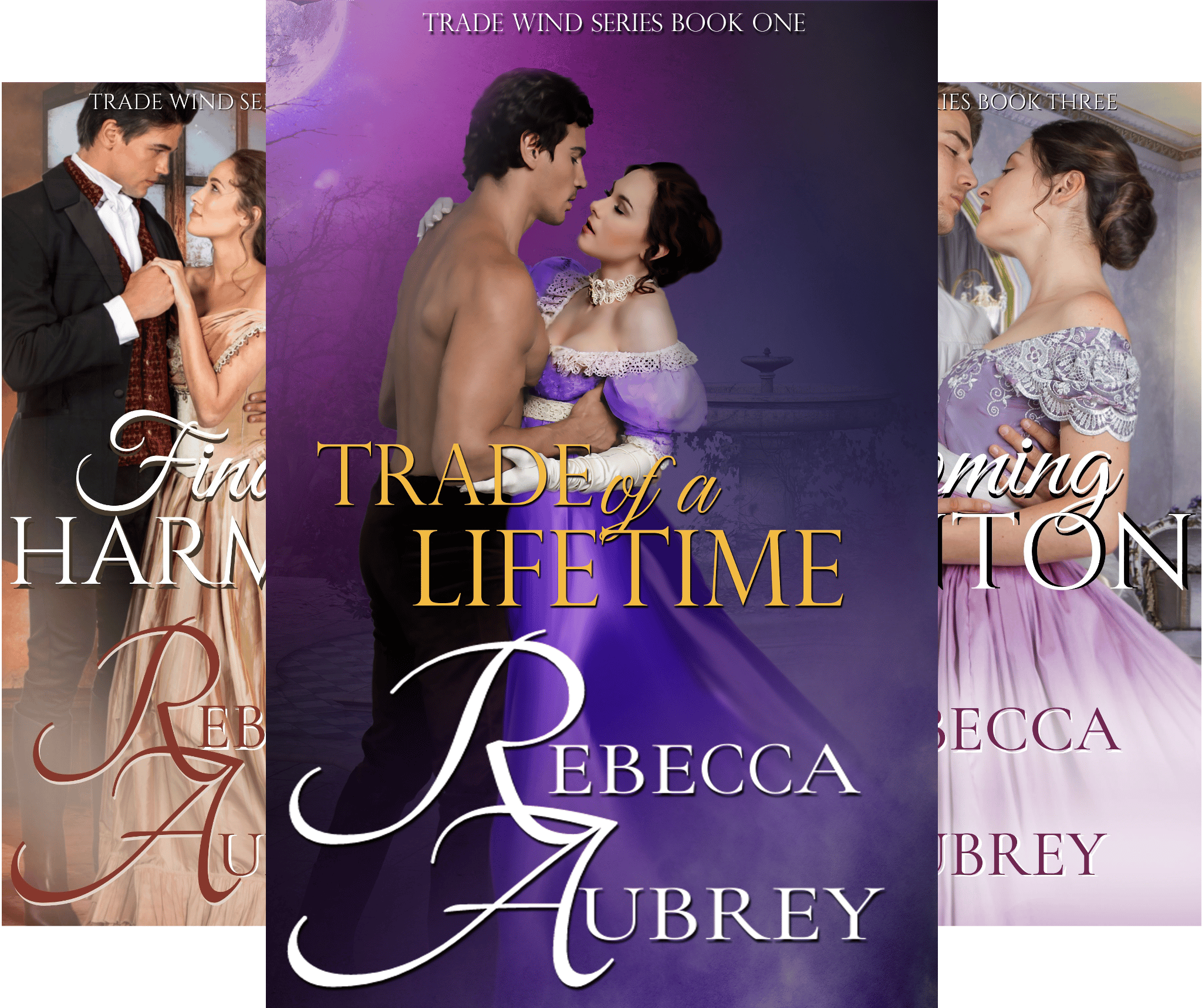 Genre: Historical fiction, Romance
Seven book series
Take a voyage with the Trade Wind Series and bring epic love into your life. Emotional and steamy, these related but standalone books are set against a rich Victorian backdrop.
Trade winds are powerful. Billowing the sails of ships, they facilitate commerce. They change the earth, blowing Saharan sands from Africa to South America, fertilizing the Amazon rainforest. But their mightiest impact? Bringing remarkable people together—uniting hearts and sparking passion.
Read the Trade Wind Series
Book 1: Trade of a Lifetime – A forbidden arrangement that destroys their defenses, their plans—and builds more than they dreamed.
Book 2: Finding Harmony – They've both sworn off marriage, citing their eccentricities. But what if their curses are actually blessings, uniting them into a family just in time for Christmas?
Book 3: Becoming Wanton – This couple's dilemma? They're both married…to each other.
Book 4: Terms of Trade – Will his daring bargain keep her close—or push her away forever?
Book 5: That Damned American – What if his years at sea weren't about running away but searching for a true home?
Book 6: Love Unbound – Will fulfilling their dreams bring them closer—or exact a price that tears everything asunder?
Book 7: A Divine Woman for the Priest – What's more dangerous than a man who destroys a courtesan's defenses? The priest who tempts her into lowering them…