The History Quill Book Club is a book discovery service that advertises historical fiction books and related products to readers. This advertising consists of paid promotions and affiliate links, as well as our own products. As an Amazon Associate, we earn from qualifying purchases.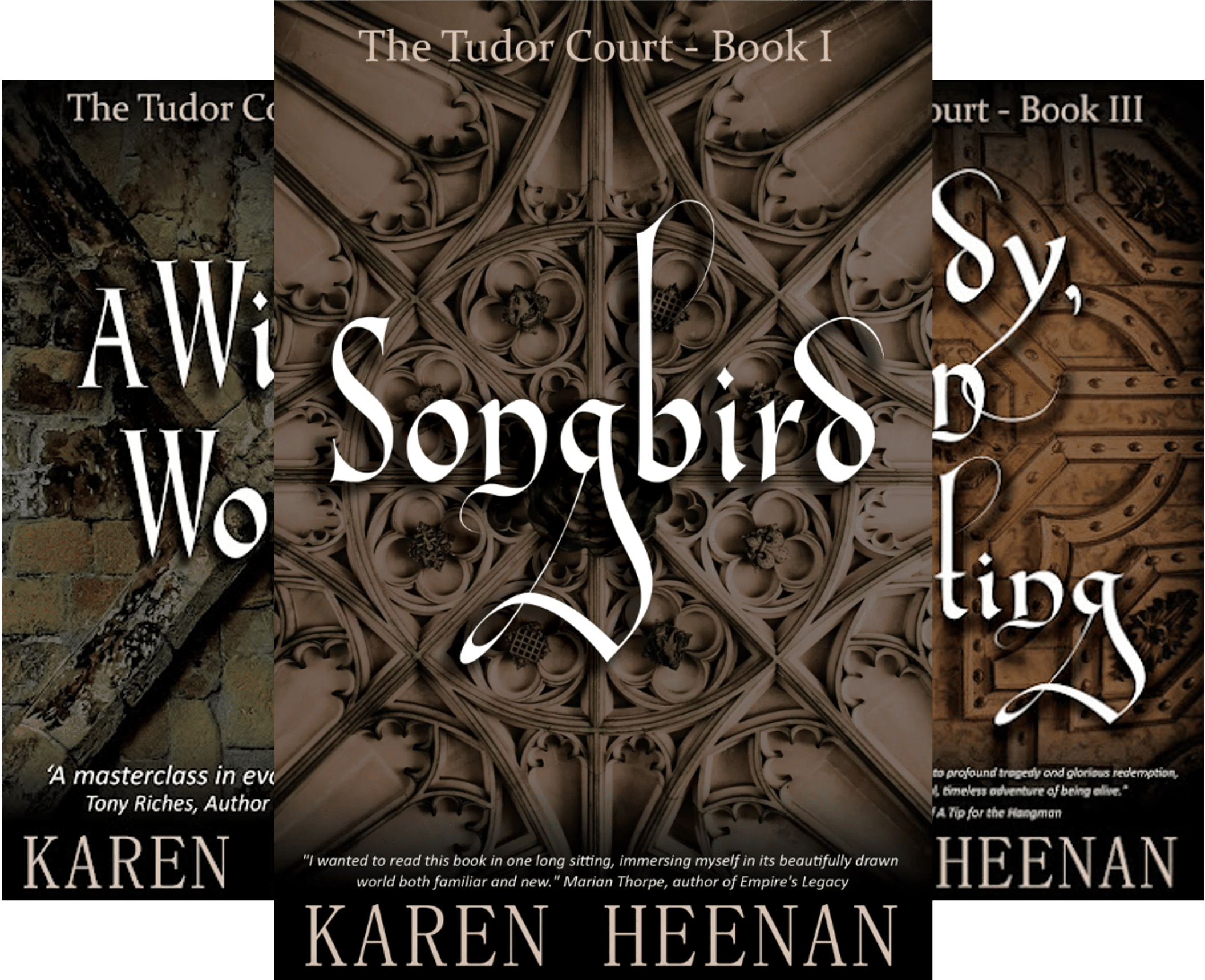 Category: Drama, Romance

Three book series
The Tudor Court is more than kings (and too many queens). It's ordinary people – minstrels and secretaries, movers and shakers – living and working in the shadow of the crown. Death, disease and intrigue lurk around every corner.
There are three books in The Tudor Court series, spanning the years 1516-1565:
Songbird: Bess Llewelyn grows from an unwanted child to a talented minstrel while navigating the dangerous currents of Henry VIII's court.
A Wider World: After five years in exile, prickly, introverted Robin Lewis is arrested on a charge of heresy. His best chance of survival is to delay his journey to the Tower – by talking about himself.
Lady, in Waiting: Margaery Preston made a marriage of convenience that becomes very inconvenient when she and her husband – who both serve Elizabeth I – find themselves on opposite sides of almost everything that matters.