The History Quill Book Club is a book discovery service that advertises historical fiction books and related products to readers. This advertising consists of paid promotions and affiliate links, as well as our own products. As an Amazon Associate, we earn from qualifying purchases.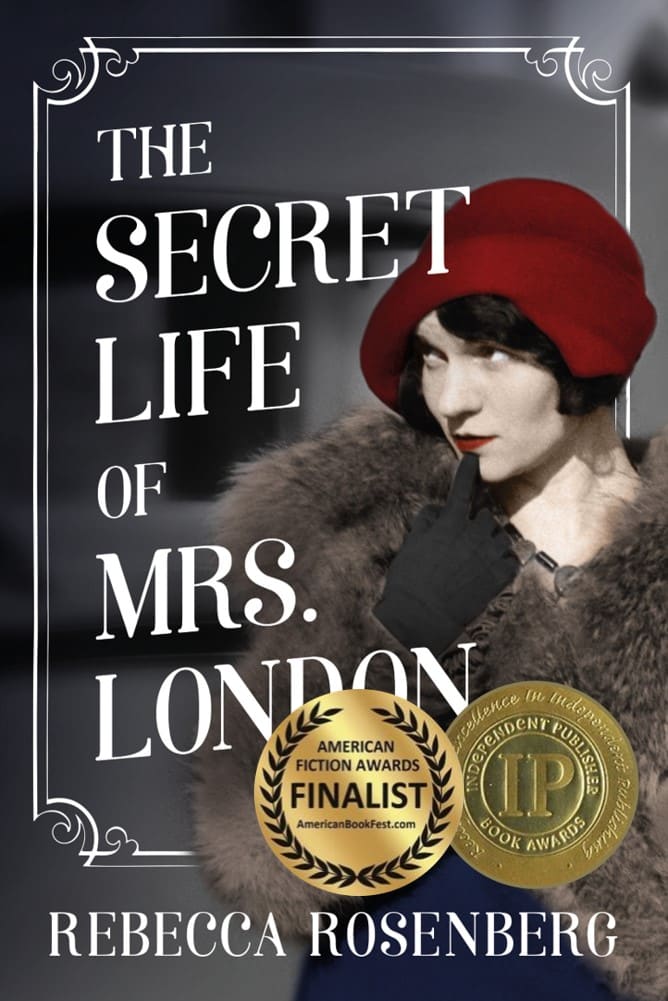 The Secret Life of Mrs. London
Genre: Historical fiction

The secret love triangle between Houdini, Jack London, and his wife, Charmain. "An impressively original and exceptionally well-crafted novel by an author who is a master of character and narrative driven storytelling. A thoroughly engaging story from beginning to end, featuring many an unexpected plot twist and turn." (Midwest Book Review Gold IPPY award)
From triple-award winning novelist, Rebecca Rosenberg: San Francisco, 1915. As America teeters on the brink of world war, Charmian and her husband, famed novelist Jack London, wrestle with genius and desire, politics and marital competitiveness. Charmian longs to be viewed as an equal partner who put her own career on hold to support her husband, but Jack doesn't see it that way…until Charmian is pulled from the audience during a magic show by escape artist Harry Houdini, a man enmeshed in his own complicated marriage. Suddenly, charmed by the attention Houdini pays her and entranced by his sexual magnetism, Charmian's eyes open to a world of possibilities that could be her escape.
As Charmian grapples with her urge to explore the forbidden, Jack's increasingly reckless behavior threatens her dedication. Now torn between two of history's most mysterious and charismatic figures, she must find the courage to forge her own path, even as she fears the loss of everything she holds dear.
––
"The Secret Life of Mrs. London is a riveting behind-the-scenes look at the marriage of Jack and Charmian London, both fascinating and complicated characters with rich inner lives that Rosenberg conveys in crisp yet poetic prose. This contemporary historical fiction raises questions that are still relevant today about what makes a good marriage, and whether creativity and stability are incompatible. A rich, resonant, deeply satisfying novel sure to delight and leave readers thinking long after they put it down." (Malena Watrous, author of If You Follow Me and Sparked!, and director of the Stanford Continuing Studies Program in Novel Writing)
"The Secret Life of Mrs. London is a heart-wrenching portrait of a marriage between two people who utterly depend on one another, but ultimately aren't enough for each other. With skillful precision of language, Rosenberg weaves a narrative that defines the complexities of love, passion, and art. This is a perceptive, deeply moving novel by a great new talent about a couple who has gone unnoticed in historical fiction until now. Anyone who has ever loved another person will want to read this book." (Victoria Kelly, author of Mrs. Houdini: A Novel)
"One of Houdini's best kept secrets was his affair with Charmian London in 1918. Now Rebecca Rosenberg tells the story using an elegant blend of fact and fiction, creating a Houdini book like no other. The Secret Life of Mrs. London is a true peek behind the curtain and a page-turner." (John Cox, Wild about Harry)