The History Quill Book Club is a book discovery service that advertises historical fiction books and related products to readers. This advertising consists of paid promotions and affiliate links, as well as our own products. As an Amazon Associate, we earn from qualifying purchases.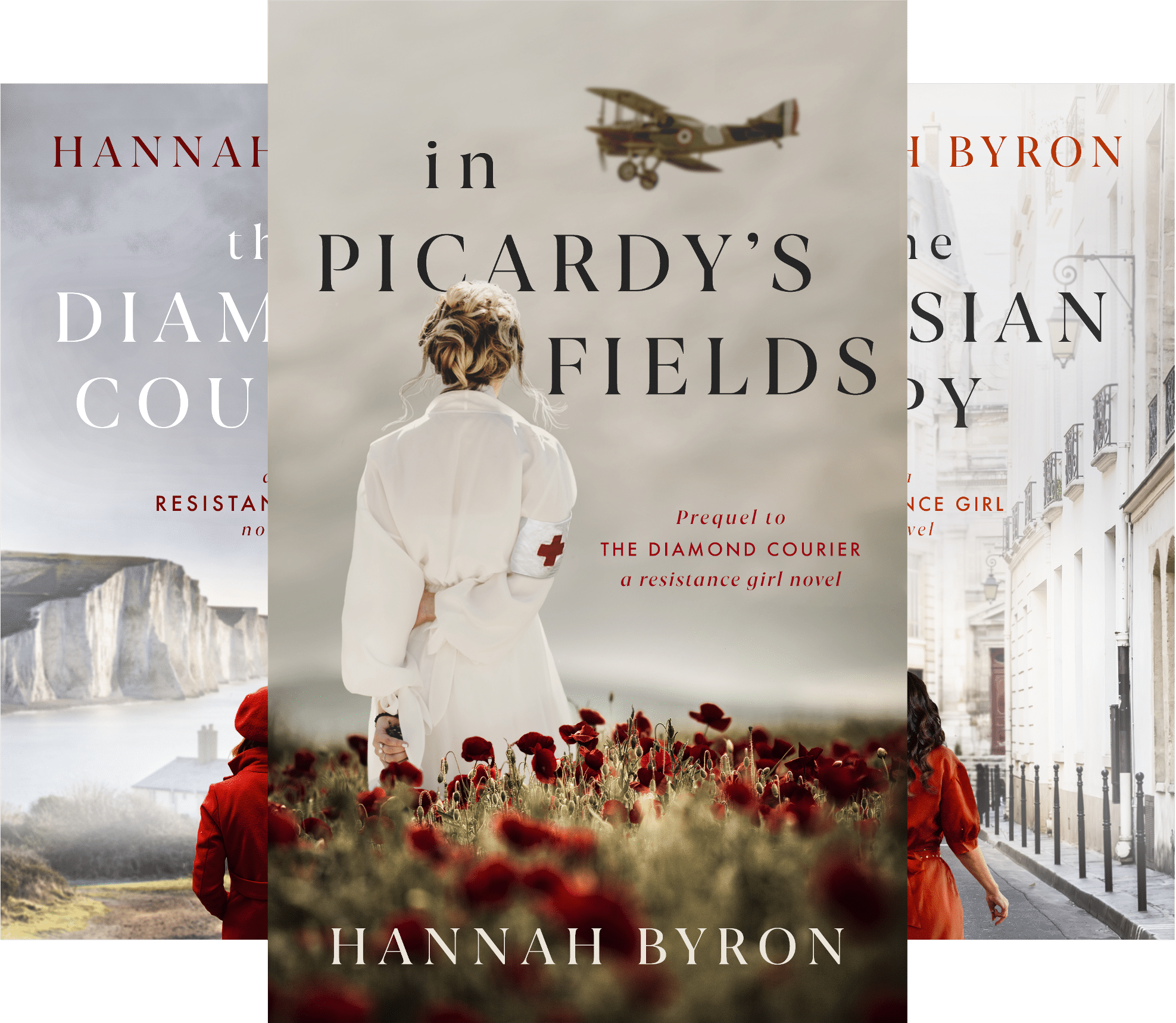 The Resistance Girl Series
Category: Action/adventure, Romance

Four book series
The Resistance Girl Series is Hannah Byron's bestselling series of stand-alone historical fiction novels during World War 2. Set in war-torn Europe and based on real events, though with fictive heroines, the series carries a stark and serious message for today. "An important series at any time, especially ours." (Reader Review)
In Picardy's Fields: Prequel set during WW1. Doctor Agnès goes to the front lines.
The Diamond Courier: Reporter Lili Hamilton becomes a diamond courier between Antwerp and London.
The Parisian Spy: Doctor Océane Bell becomes the personal physician to a Gestapo leader to save her resistance boyfriend.
The Norwegian Assassin: Jewish woman Esther Weiss joins the Norwegian resistance after her family is deported.