The History Quill Book Club is a book discovery service that advertises historical fiction books and related products to readers. This advertising consists of paid promotions and affiliate links, as well as our own products. As an Amazon Associate, we earn from qualifying purchases.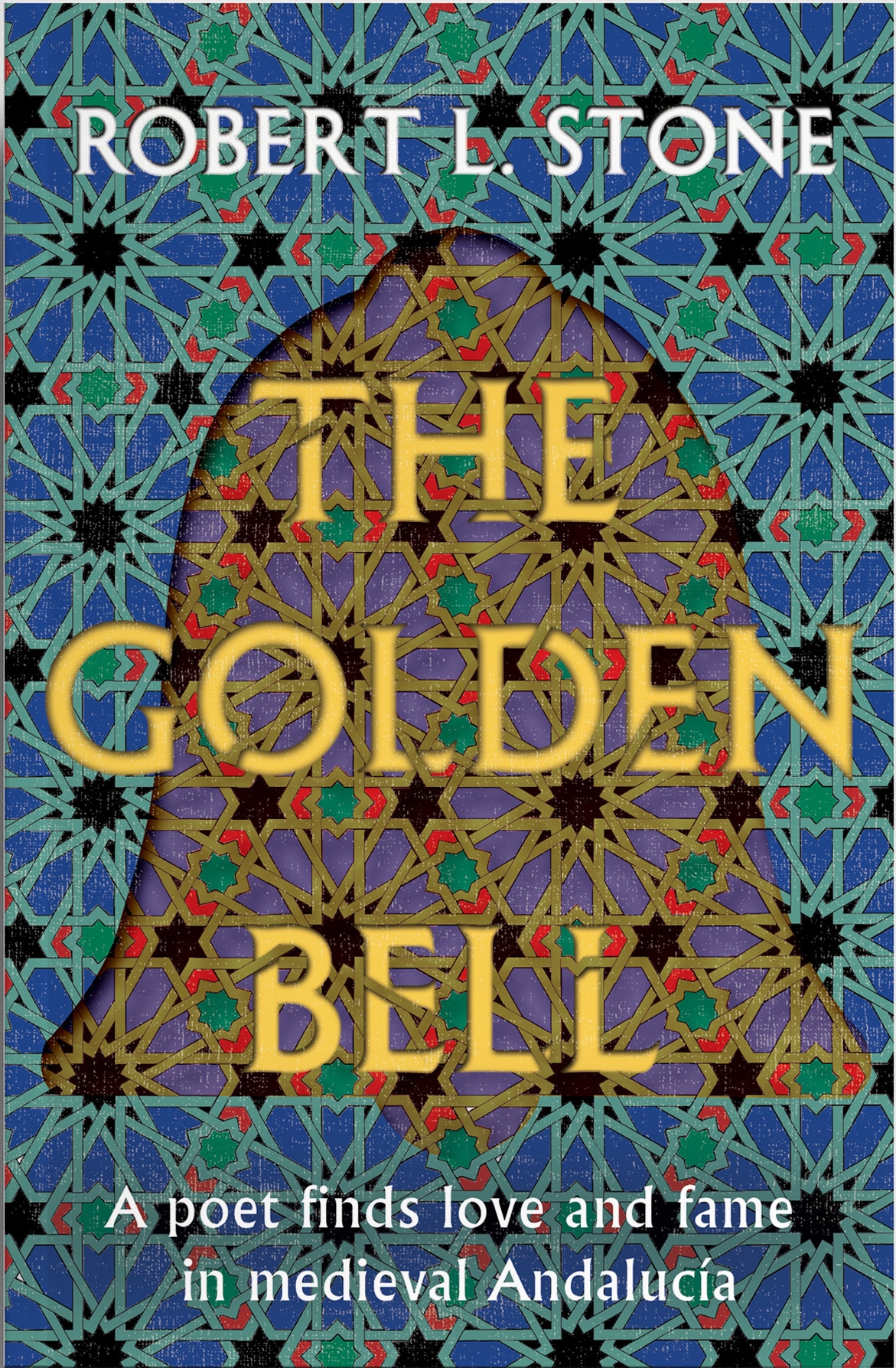 Genre: Historical fiction

The Golden Bell tells the true story of Yehuda Halevi, a poet and philosopher who finds love and fame in medieval Andalućia. In this beautifully evocative novel, Robert L. Stone transports the reader to the twelfth-century Mediterranean as he traces the extraordinary life of a man determined to devote himself – and his exceptional talent – to a greater truth.
Coming to Cordoba as a young man in 1088 to learn medicine, Yehuda Halevi is enchanted by a world in which Muslim, Jewish and Christian courtiers share poetry and philosophy in their elegant gardens.
Here he falls in love with Deborah, the spirited daughter of his Cordoba host. In this turbulent world, however, Yehuda also encounters invasions and pirates, book burnings and bandits.
Driven by conflict to move from city to city, Yehuda and Deborah are often parted – but always in the hope that they will one day return together to Cordoba. As Yehuda's fame grows as a poet and as a philosopher, his writings become increasingly mystical but also increasingly restless, for he yearns to travel to the holy city of Jerusalem, a source of tension between him and his beloved Deborah.