The History Quill Book Club is a book discovery service that advertises historical fiction books and related products to readers. This advertising consists of paid promotions and affiliate links, as well as our own products. As an Amazon Associate, we earn from qualifying purchases.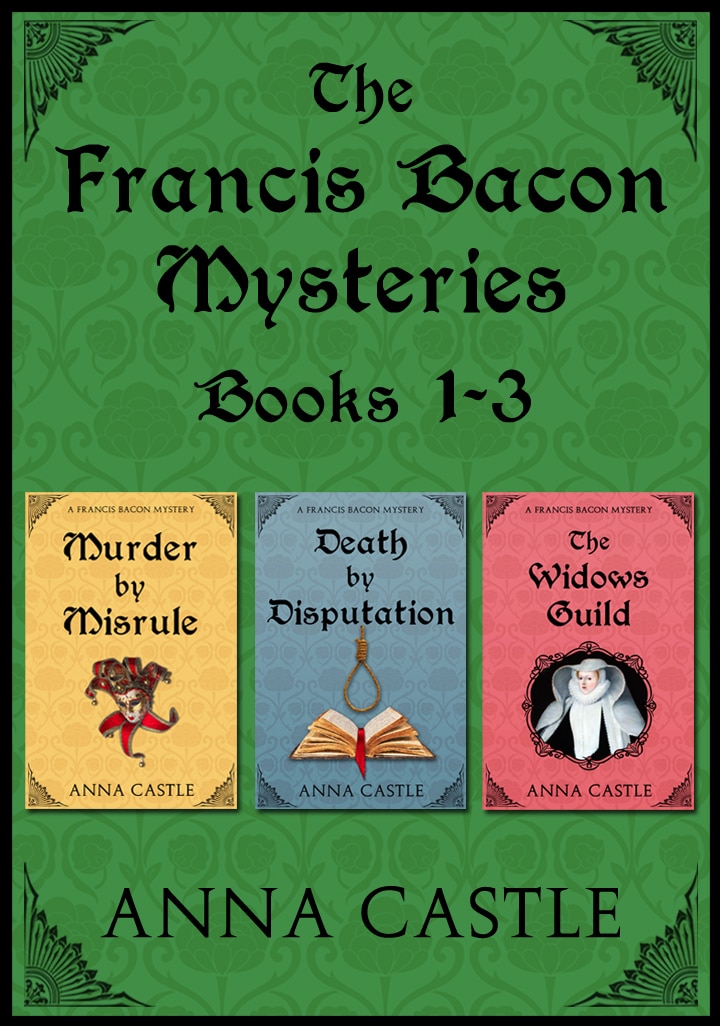 The Francis Bacon Mysteries: Books 1–3
Francis Bacon reluctantly puts down his books to solve crimes in Elizabethan London, aided by Thomas Clarady, a privateer's son who will do anything to climb into the ranks of the gentry — or up to a lady's bedchamber.
In Murder by Misrule, Francis Bacon must catch a killer to regain Queen Elizabeth's favor. He recruits handsome Thomas Clarady to chase witnesses from Whitehall to the London streets, where everyone has something up his pinked and padded sleeve.
In Death by Disputation, Francis Bacon sends Thomas Clarady to Cambridge to spy on radical Puritans. When Tom finds his tutor hanging from the rafters, his first suspect is the volatile poet, Christopher Marlowe. Chased by three lusty women and spurred by the exacting Bacon, Tom risks his very soul to catch the criminals.
In The Widows Guild, someone is turning Catholics into widows, masking the crimes under armada fever. Francis Bacon is charged with the investigation by a widows' guild led by his formidable aunt. He must untangle multiple crimes driven by patriotism, greed, lunacy — or all three.