The History Quill Book Club is a book discovery service that advertises historical fiction books and related products to readers. This advertising consists of paid promotions and affiliate links, as well as our own products. As an Amazon Associate, we earn from qualifying purchases.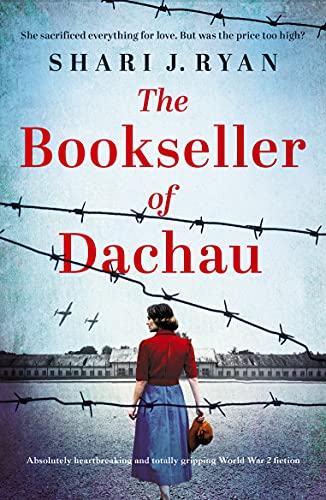 Germany, 1939: The roof is the only place no one can hear us. All the lights in the village blur into the darkness, and the flame on my candle flickers, leaving us with just the glow of the stars. "We can't let them take everything from you," I say. "Hiding is the only option."
When Matilda's childhood sweetheart Hans is in danger, she doesn't hesitate to hide him in her attic. Protecting him from her parents and the soldiers downstairs, she smuggles him food and communicates in whispers. For months, they exist by candlelight. But how long can they survive?
America, 2018: Grace opens a mustard-yellow envelope, and her world unravels. She has inherited a bookstore in the small town of Dachau from the grandmother she had no idea existed.
Grace visits her legacy––a bookshop on a cobbled lane filled with lost memories. She combs through faded photographs and handwritten letters, unearthing the story of a young woman who devoted her life to returning the keepsakes of Dachau prisoners to their families. A woman who was torn from her one true love––who never gave up hope…
As Grace pieces together her family's heartbreaking past, she discovers the long-buried secret of her own identity. But when she learns the truth, will she ever be the same again?
This heart-wrenching yet hopeful tale will restore your faith in humanity, and in the power of love to triumph over evil. Fans of The Tattooist of Auschwitz, Orphan Train and Kristin Hannah will be blown away by this breathtakingly gripping page-turner.