The History Quill Book Club is a book discovery service that advertises historical fiction books and related products to readers. This advertising consists of paid promotions and affiliate links, as well as our own products. As an Amazon Associate, we earn from qualifying purchases.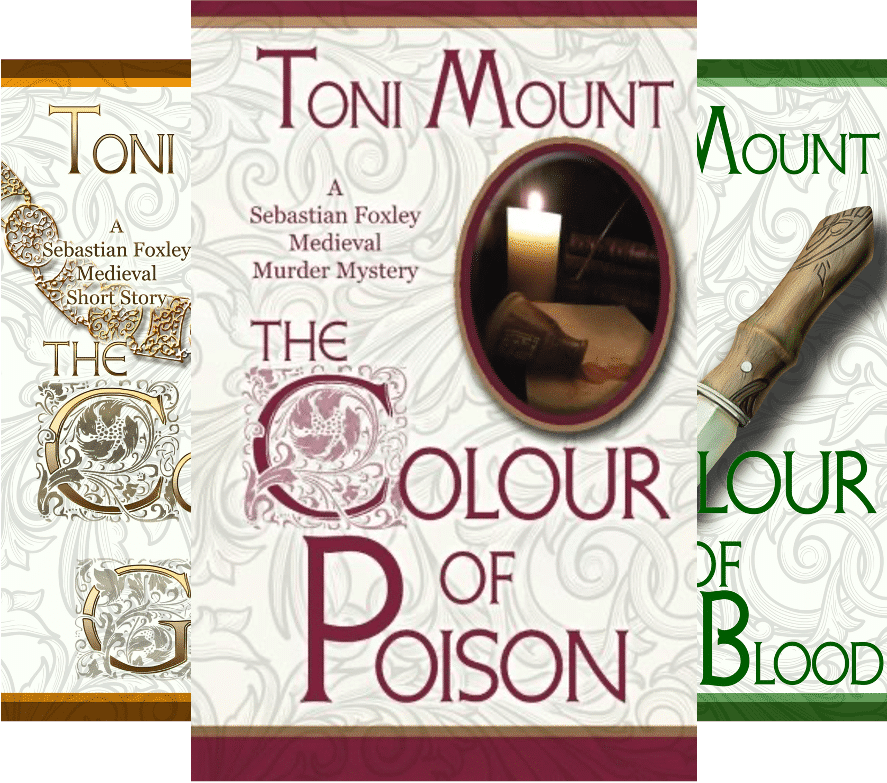 Sebastian Foxley Medieval Murder Mysteries
Genre: Historical fiction

Ten book series
Let best-selling historian Toni Mount take you back to the narrow, stinking streets of medieval London to join Sebastian Foxley, her talented yet humble artist, as he untangles webs of murder and deceit. Will he protect his family and find the truth? If Seb can't find the answers, nobody can. "Compelling thriller" (Tracy Borman, broadcaster and historian)
The Sebastian Foxley series of medieval murder mysteries. This ten book series is set in the stinking streets of 1470s London; Seb Foxley was created by best-selling historian Toni Mount, well known for her popular non-fiction books such as Everyday Life in Medieval London and A Year in the Life of Medieval England. She uses her detailed knowledge of ordinary people of the Middle-Ages to create realistic, atmospheric settings and characters who populate her exciting novels.
Seb is a humble yet talented artist, a manuscript illuminator and scrivener, using his observation skills to notice clues that others might miss and solve mysteries to protect his family. He lives with his brother Jude and wife Emily. As his reputation develops, they mingle with both 15th century royalty – including Richard Duke of Gloucester (later to become Richard III), his friend Francis Lovell, and his brother King Edward IV – and the darker side of medieval London.
––
Praise for Toni Mount's 'Sebastian Foxley' medieval mysteries:
"An atmospheric and compelling thriller that takes the reader to the dark heart of medieval London." (Tracy Borman, broadcaster and joint Chief Curator at Historic Royal Palaces)
"…superbly crafted … an irresistible story…" (Matthew Lewis, Author and historian)
"…simply brilliant. If you love CJ Sansom's Matthew Shardlake, you will love Sebastian Foxley…" (Samantha Willcoxson, American author & historian)