The History Quill Book Club is a book discovery service that advertises historical fiction books and related products to readers. This advertising consists of paid promotions and affiliate links, as well as our own products. As an Amazon Associate, we earn from qualifying purchases.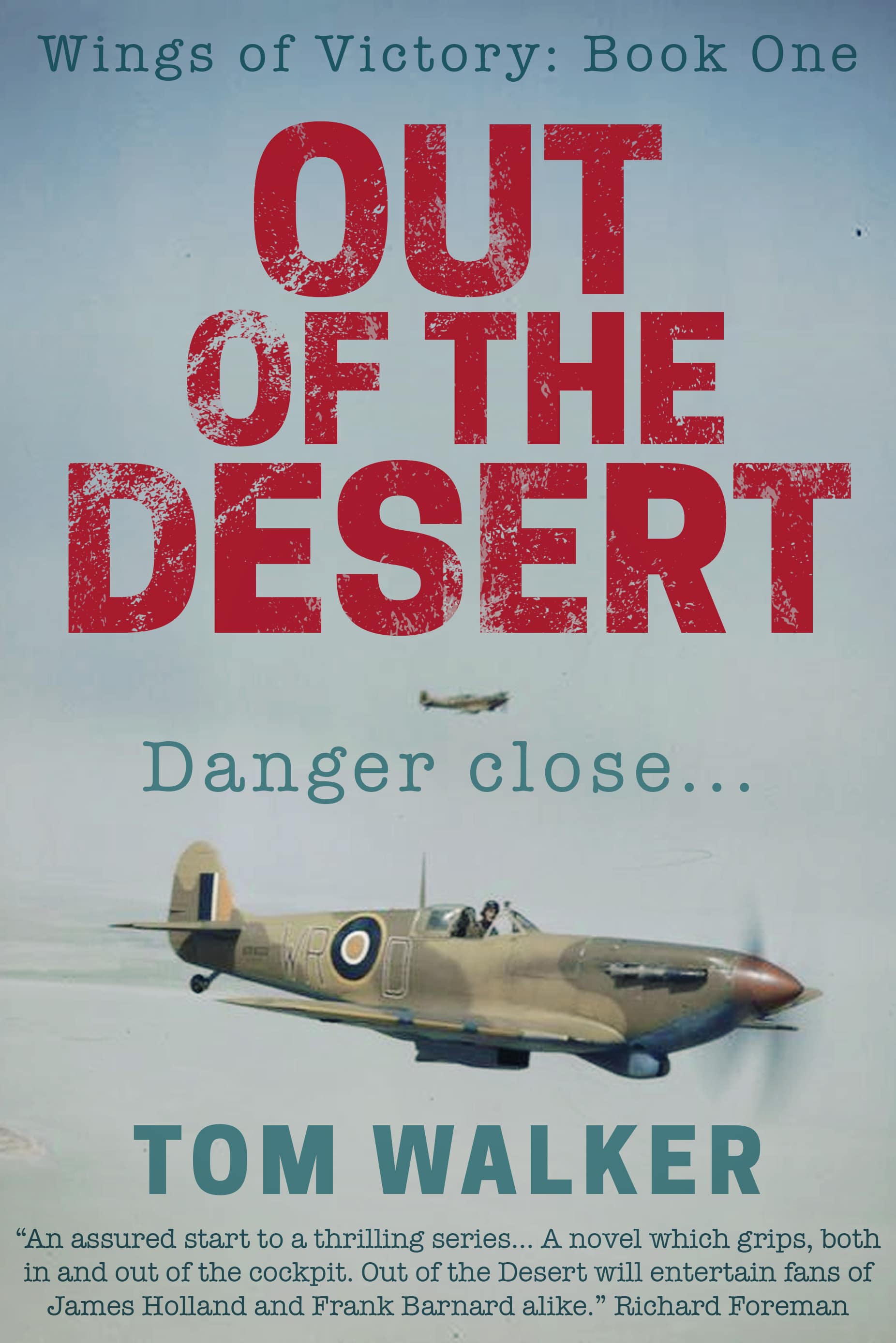 Two RAF officers serving in the Western Desert during WW2 begin to suspect a double agent is operating in their squadron. They set out to uncover the truth. "An assured start to a thrilling series… Out of the Desert will entertain fans of James Holland and Frank Barnard alike." (Richard Foreman)

Young, ambitious RAF pilot Peter Denhay is posted to an operational bomber squadron at the start of a major Italian offensive into Egypt. Joining the proud and distinguished XXI Squadron, Peter will risk everything to win the plaudits and reputation he desires. But his navigator, Charlie Kendrick, doesn't see it the same way and treats his new crew as a marriage of convenience.
That is until a series of unforeseen disasters befall the squadron – after their home base is attacked and its aircraft ambushed, suspicions are raised of a double agent operating in their midst.
Braving Italian and German fighters, deadly flak, and a conspiracy of silence, Peter and Charlie enlist the help of Margot Dacre, a gifted intelligence officer with secrets of her own, in a race to prevent further setbacks before it's too late.
The blistering crescendo comes in an intense air battle to prevent the invasion of Greece. XXI Squadron is committed to the fight in a last, desperate struggle to hold onto the Balkans. Peter and Charlie will have to sacrifice everything to save their friends and to save Greece.