The History Quill Book Club is a book discovery service that advertises historical fiction books and related products to readers. This advertising consists of paid promotions and affiliate links, as well as our own products. As an Amazon Associate, we earn from qualifying purchases.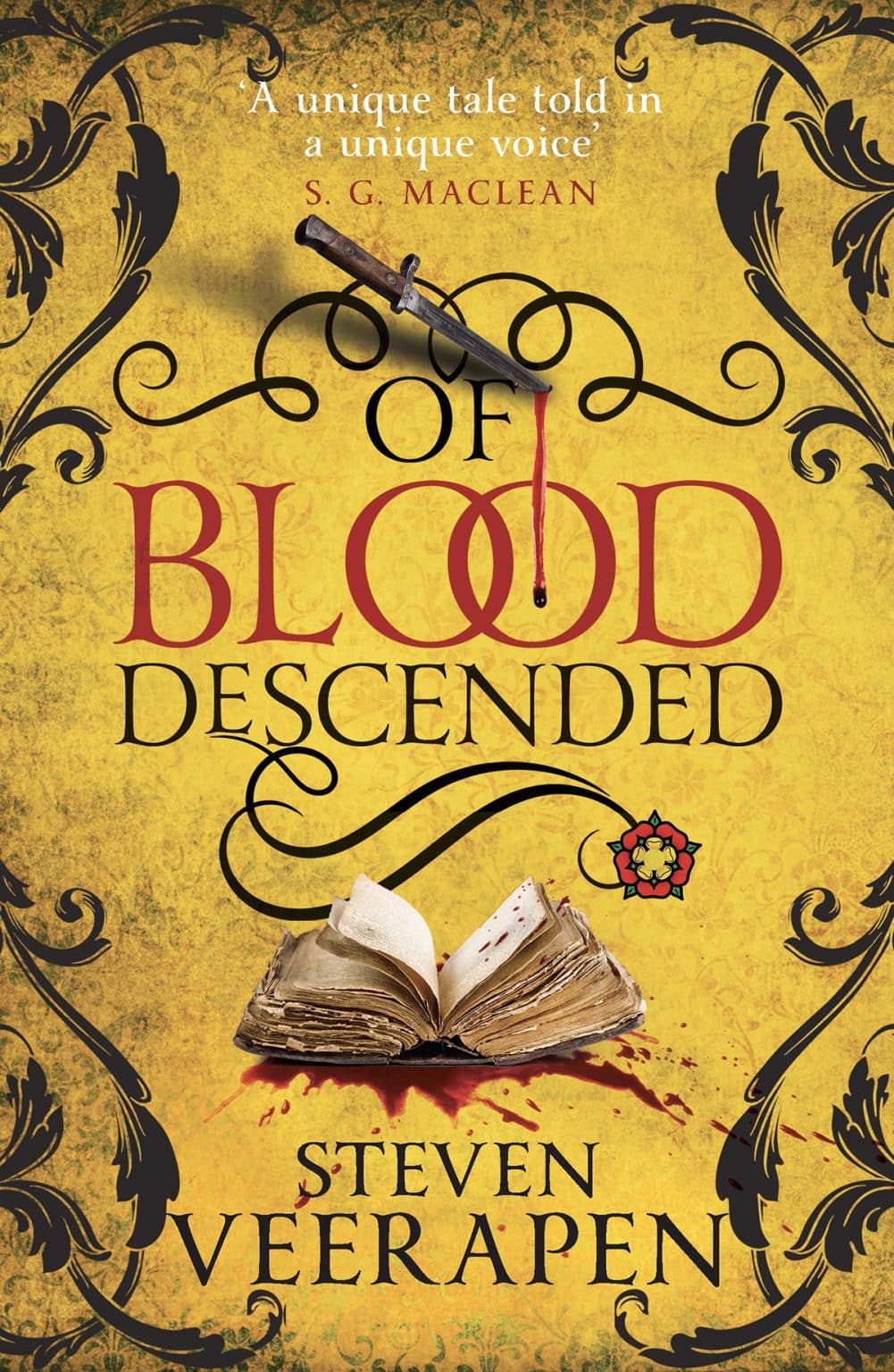 Genre: Historical fiction

Summer, 1522. Henry VIII welcomes the Emperor Charles V to England. In celebration, Cardinal Wolsey organises a "Masque of the Black Knight", starring a young musician, the mixed-race Anthony Blanke. When the Cardinal's scholar, charged with proving Henry's descent from King Arthur, is found murdered, Anthony embarks on a mission to find the killer. At King Henry's court, everyone is a suspect…
Summer, 1522. In a wave of pomp, Henry VIII's court welcomes the Imperial emperor, Charles V. Anthony Blanke, the son of the king's late 'black trumpet', John Blanke, is called to Hampton Court by his former employer, Cardinal Wolsey. The cardinal is preparing a gift for King Henry: a masque of King Arthur and the Black Knight. Anthony is to take centre stage.
The festive mood, however, quickly sours. Wolsey's historian, charged with proving the king's descent from King Arthur, is found murdered, his body posed in a gruesome tableau. A reluctant Anthony is charged with investigating the affair. His mission takes him on the path trod by the historian, through ancient monastic libraries and the back streets of London.
On a journey that takes him from Hampton Court to Windsor and Winchester, and which sees him lock horns with secretive monks, historian Polydore Vergil, and a new face at court, Anne Boleyn, he must discover the murderer, secure the great masque, and avoid King Henry's wrath.