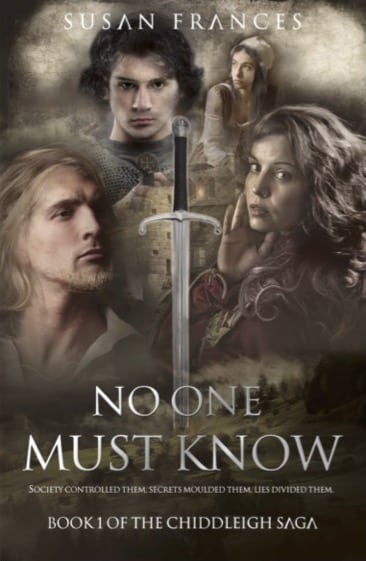 Genre: Historical fiction

Society controlled them. Secrets moulded them. Lies divided them. England 1330. When Joan de Chiddleigh, Lady of the Manor, forms a forbidden friendship with a maid called Annie, she doesn't realise that Annie has a dark secret that will entangle her in a chain of lies that will divide her and Sir John, threaten the estate and change lives forever.
This is the story of how two young girls find strength and friendship as they make their way into an adult world. It explores how one unforeseen incident can affect so many lives with devasting consequences.
This book will appeal to readers of historical family drama, with mystery, intrigue and suspense.
Silver Falchion Award Finalist 2022.
'…is a great read…captivating…the author manages to keep the reader in suspense throughout the book.' (OnlineBookClub)
'…a real page-turner…a lot of research went into it…well written and entertaining…I cannot recommend enough…unquestionably a great addition to the genre.' (Evelyn Hadley, Reedsy Discovery)
'…Susan has captured the feel of the time almost as well as Ken Follett…the characters are so well developed you begin to feel real emotion…written so eloquently…one of the best books I've read for a while.' (Laura White, The Moorlander)