The History Quill Book Club is a book discovery service that advertises historical fiction books and related products to readers. This advertising consists of paid promotions and affiliate links, as well as our own products. As an Amazon Associate, we earn from qualifying purchases.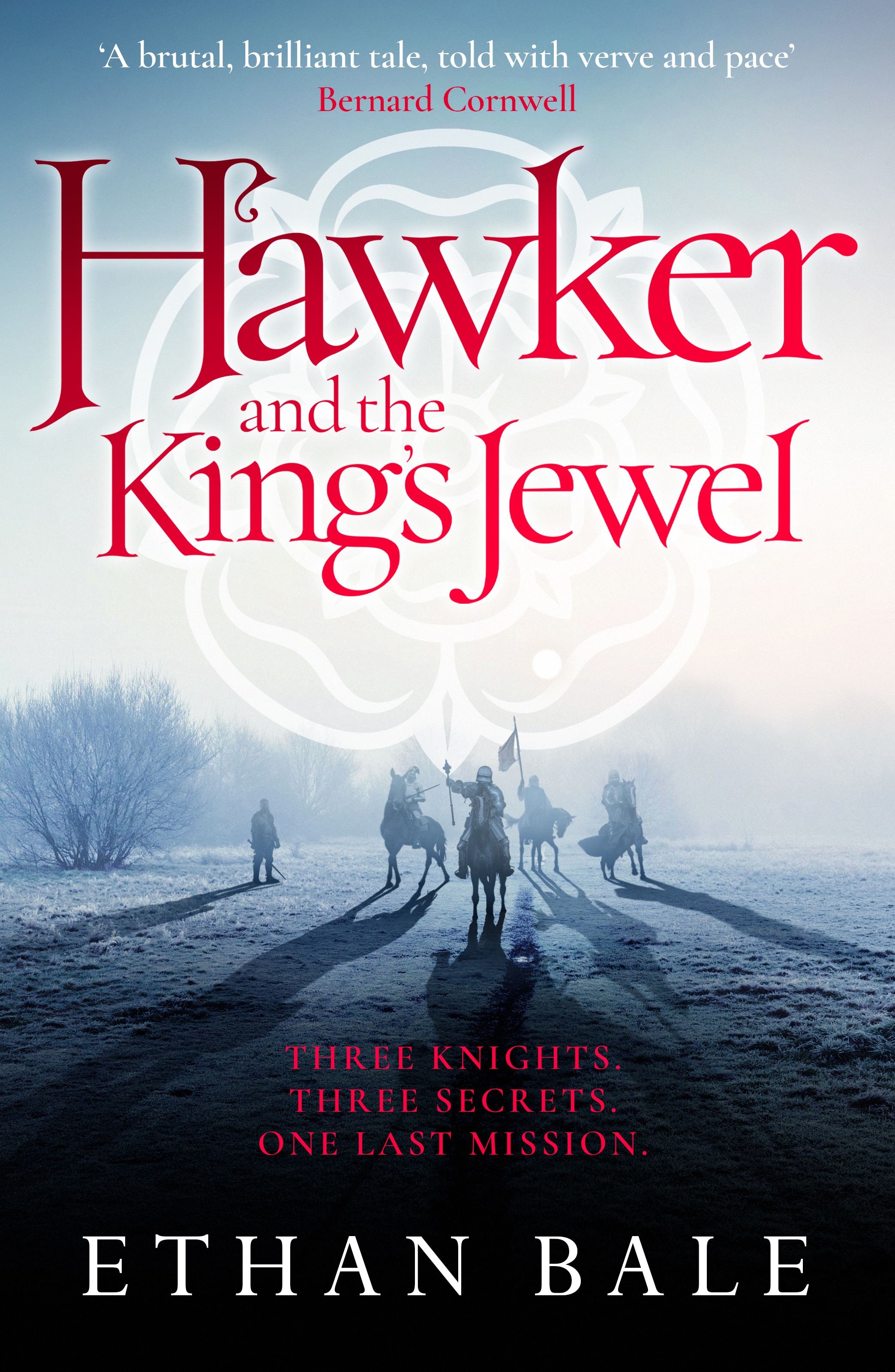 Hawker and the King's Jewel
Category: Action/adventure

Three outlaw knights. Three secrets. One last mission. Billed as 'a brutal, brilliant tale, told with verve and pace' by Bernard Cornwell, Hawker and the King's Jewel is the first novel in a captivating new series of intrigue and adventure set in the twilight of the Wars of the Roses.
August 1485. The eve of the Battle of Bosworth. King Richard III summons his loyal and grizzled retainer, Sir John Hawker, and charges him with one final mission. After the battle, he must return a priceless ruby – one of the mysterious Tears of Byzantium – to its giver, the Doge of Venice. Richard believes the jewel has brought ill luck to his family, and wants rid of it before anything else can go wrong. Hawker is also sworn to protect Richard's newly knighted bastard son, an arrogant youth unaware of his true parentage. But Richard's commands are overheard by a Tudor spy.
When the king falls in battle, Hawker, his royal bastard, and another "lost" knight make common cause and flee the field with Tudor agents in hot pursuit of both the ruby and the potential Plantagenet heir. Not knowing who to trust and with England falling under the grip of Henry VII, Hawker and his small Yorkist band take the only course left open: Venice, with all its conspiracies – and the love Hawker left behind there…
Hawker and the King's Jewel is perfect for fans of Conn Iggulden, Christian Cameron and Alison Weir.