The History Quill Book Club is a book discovery service that advertises historical fiction books and related products to readers. This advertising consists of paid promotions and affiliate links, as well as our own products. As an Amazon Associate, we earn from qualifying purchases.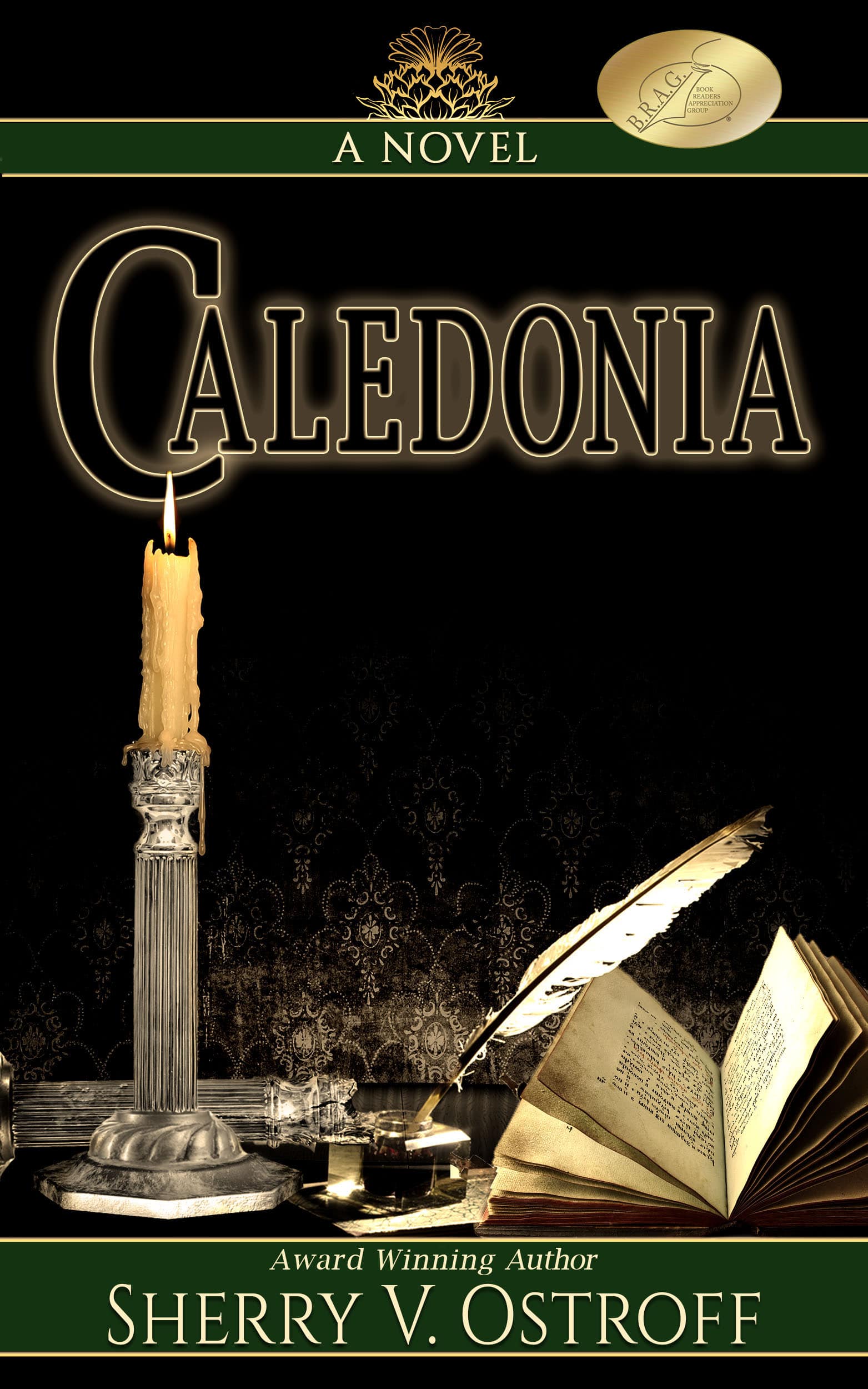 Category: Action/adventure, Romance

Two women separated by 300 years are bound by mysterious circumstances. 21st century Hanna keeps uncovering evidence linking her to 17th century Anna. Both women experience adventure, romance, and tragedy as they become more and more connected. "Fans of historical novels and romance will find Caledonia exquisitely compelling" (Midwest Book Reviews)
Anna Isaac's choices are bleak. Marry the revolting Frenchman or beg a man she barely knows, a Highlander, to help her run away. Escape is a challenge for any fifteen-year-old but would have been particularly difficult for a Jewess living in 17th century Scotland.
Ann's tale would have remained a secret, except 300 years later, the death of Hanna Duncan's father on 9/11 unearthed a series of clues: an ancient key, a safe deposit box in Edinburgh, and artifacts revealing Anna's role in the creation of Scotland's New World colony, Caledonia.
Caledonia promised to be the trading hub of the New World, but starvation, ship's fever, and incompetent leadership dogged the 1200 colonists from the moment they left Scotland. More than half would be buried at sea or in the colony's muddy graveyard, and Anna would not be immune from the dreadful conditions. The outpost was deserted in less than a year.