The History Quill Book Club is a book discovery service that advertises historical fiction books and related products to readers. This advertising consists of paid promotions and affiliate links, as well as our own products. As an Amazon Associate, we earn from qualifying purchases.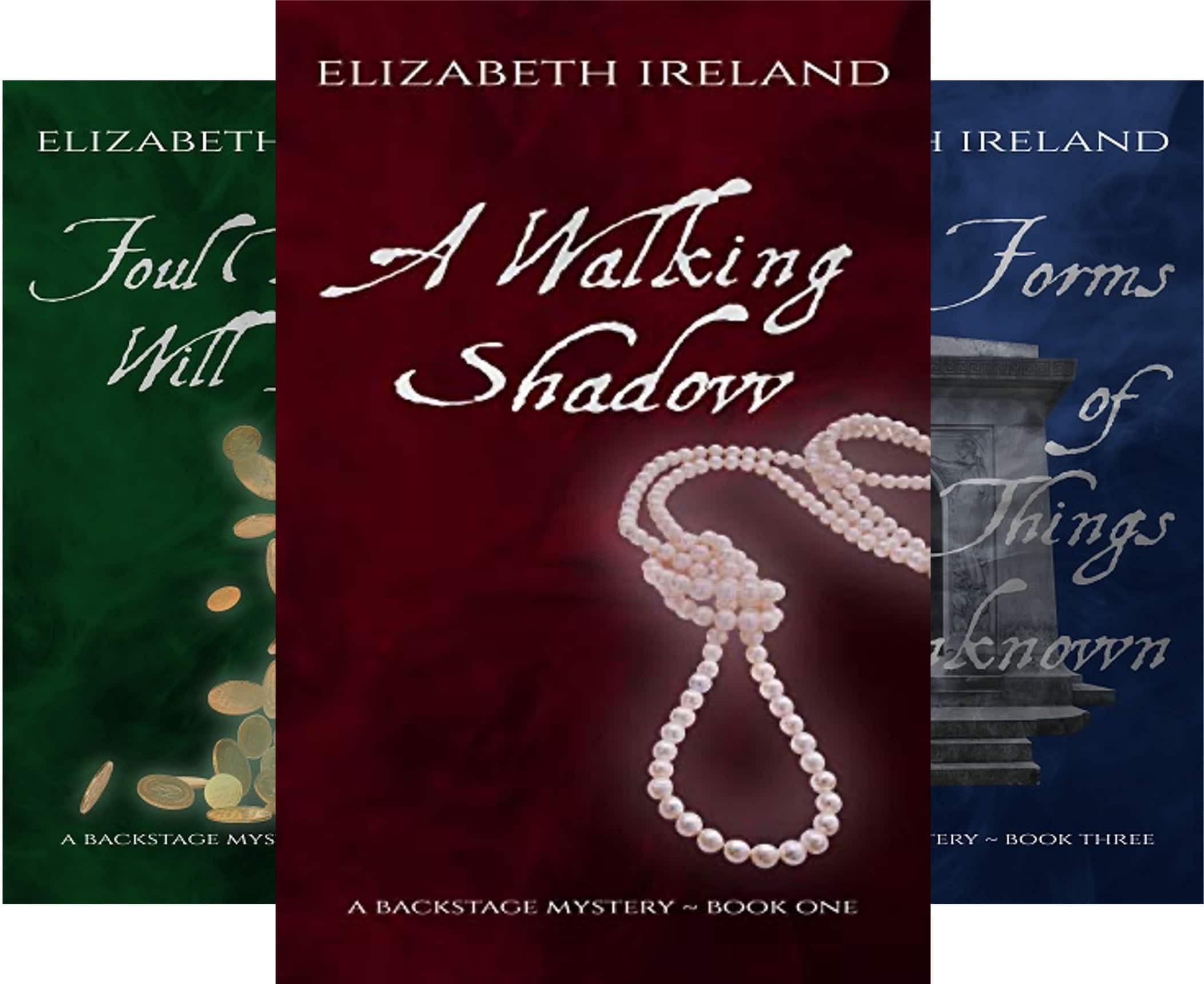 Category: Mystery/thriller

Three book series
The Backstage Mysteries chronicles the adventures of 19th century American actress and amateur sleuth, Lillian Nolan, who solves mysteries and unmasks killers with the help and hindrance of her spirit guide, Robert Armin, a former member of Shakespeare's Company.
The Backstage Mystery Series takes readers back in time to the 19th century American theatrical world and chronicles the crime solving adventures of actress Lillian Nolan.
A Walking Shadow tells the story of her first role where she witnesses the onstage murder of the production's venomous star. She agrees to a Faustian bargain to unmask the killer, and at the same time becomes ensnared in a supernatural game of good and evil.
In Foul Deeds Will Rise, Lillian meets her spirit guide, Robert Armin, and must prove the innocence of her friend and mentor, Regina Ellicott when she is accused of murdering her husband.
Forms of Things Unknown is a fictional account of an actual event. When well-known and admired actress Louise Hawthorne falls to her death from the hotel in which Lillian is staying, Louise's former lover – a well-known actor and the main suspect – pleads with Lillian to uncover the truth and clear his name.