The History Quill Book Club is a book discovery service that advertises historical fiction books and related products to readers. This advertising consists of paid promotions and affiliate links, as well as our own products. As an Amazon Associate, we earn from qualifying purchases.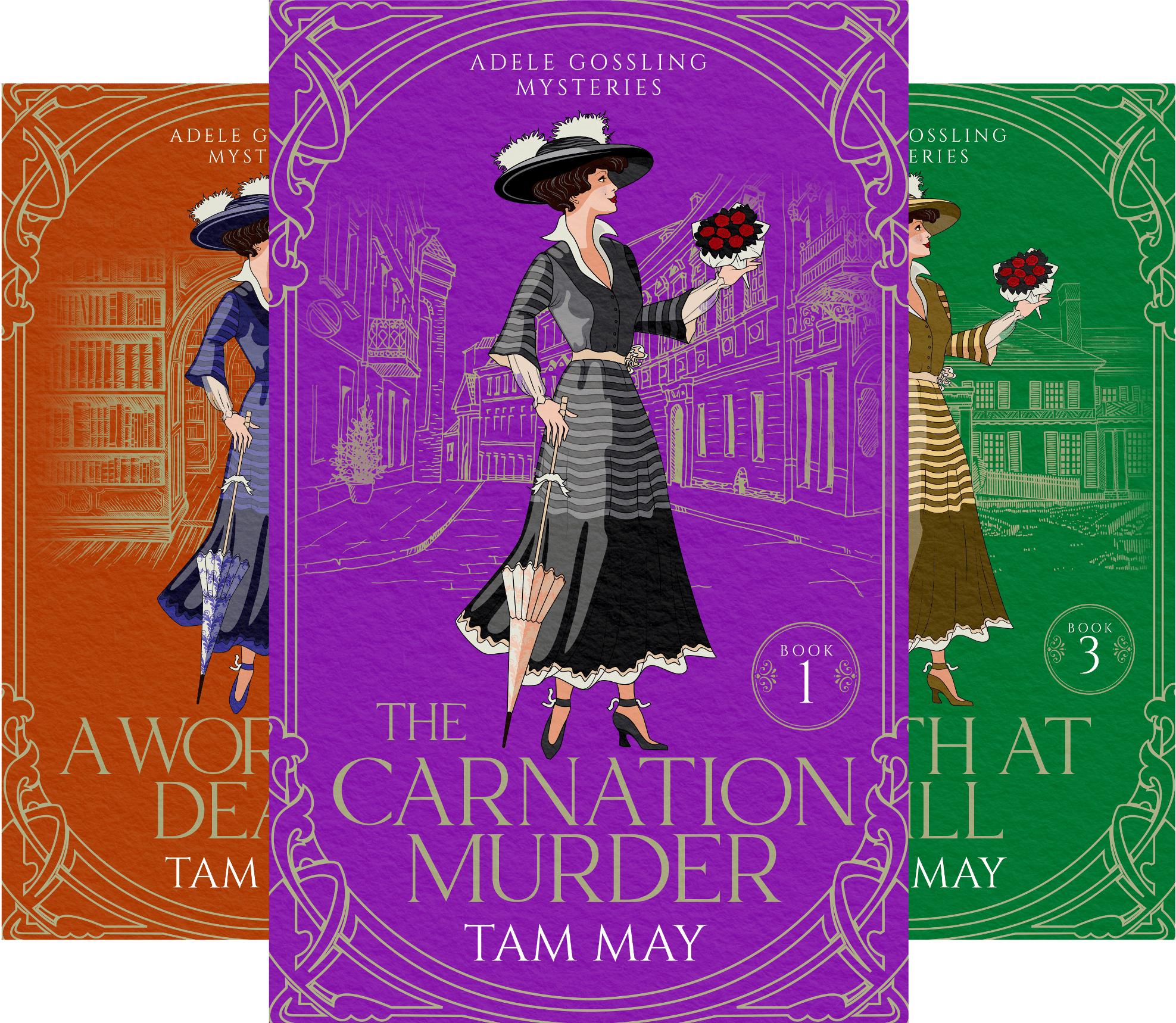 Genre: Historical fiction

Three book series
A series about a turn-of-the-century New Woman with an unhealthy interest in murder and mayhem helping small-town police solve crimes with the help of her spiritualist friend and troubled older brother.
The Adele Gossling Mysteries is a fun, engaging series set at the turn of the 20th century in a California small town. It has all the elements of a cozy read: a strong, sassy female sleuth, an equally gutsy "sidekick," a progressive-thinking sheriff, and a host of eccentric, lovable people in a small town setting. And a touch of romance? Well, maybe…
"Readers who like mysteries with strong female sleuths and unique characters will enjoy this." (Lisa Lickel, Living Our Faith Out Loud blog)